Media Partner
Why not become a media partner of IPF Japan, the exhibition specializing in plastics, held once every three years?
IPF Japan provides the following:
* The following is a possible proposal. Provision of all of the following services is not guaranteed. Details may vary according to the outcome of negotiations.
(1)Web banners
Your company will be displayed as supporting media on the official IPF website.
http://www.ipfjapan.jp/english/media.php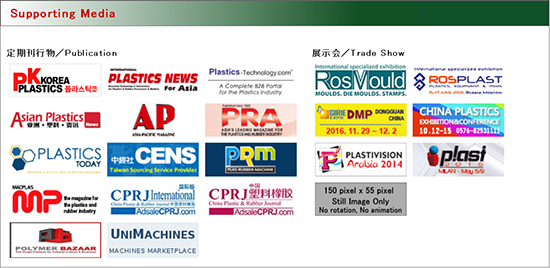 *sample image
(2)Standard Booth (with a representative)
You can sell books and receive applications for subscriptions.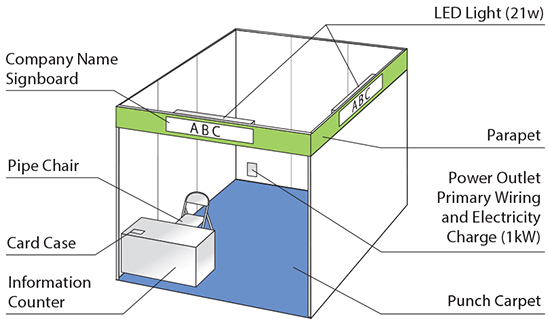 (3)Poster Stand (display only, no representative)
You can display a poster and offer sample publications.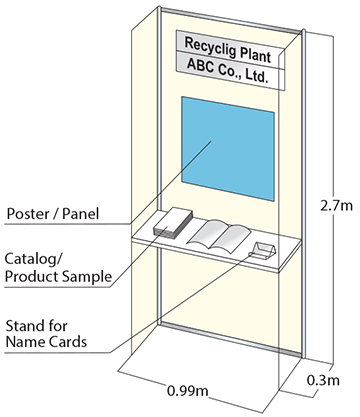 (4)Advertising space in the Official Directory
Your ad will be included in the directory distributed at the venue.
Size: half page in the A4 edition, mono-color (black)
(5)Support for media coverage expenses
IPF Japan will cover accommodation expenses (single four-night-stay at a hotel near the venue) and a round-trip airline ticket (economy class) for one reporter/journalist gathering information at the venue for media coverage.
For further information, please contact us.
http://www.ipfjapan.jp/english/form/