IPF Japan 2020
Virtual
出展者検索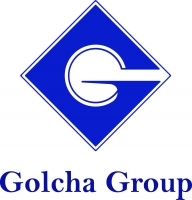 GOLCHA GROUP
TEL: +91-9116196171
出展者セミナー
Date
Time
Language
Title / Overview
11/18
Wed.
08:00
~
18:00
We welcome all Techno-Commercial discussions for Talc & the Benefits of Controlled Particle Size in Polypropylene Compounding. We request visitors to have a look at our website www.golchaminerals.com Golcha Group was incorporated in Jaipur/ India, during 1880. It is owned by Golcha's family & currently been managed by the 04th generation. The Group has diversified business interests with integrated "Mining to Marketing" of Talc mineral. Group owns proven geological reserve of over 50 Million Tonnes of Talc Mineral, in the cluster of mines at Ghewaria and Chainpura in the state of Rajasthan/ India.
The group started the mining activities in 1931 and mechanised milling process started in 1960. Group also has the distinction of setting up "One of the First" Jet-Mills of Asia almost 30 years back.
We cater to the needs of the customers by providing milled products of varied particle sizes from Top-cut 04 microns to 75 microns.

11/19
Tue.
09:00
~
18:00
We offer Translucent Talc with Complete Traceability. Our Solar Energy Powered Plants/Mines helps in reduction of GHG and thus achieving Sustainability Goals. We Offer Talc of 97-100% purity. We deal in Purest, Highly Lamellar and Bright Talc, with Proprietary Jet Mill Technology providing "Controlled Particle Size" for TPO application. We have our own Mines with Huge deposit of Talc mineral, integrated State-of-the-Art Production facility. Hence there is no dependency on external source, helping us in maintaining Consistency, Reliability and Accountability.
We ensure & provide complete "Traceability" of Mined Talc till its end-to-end supply chain, which differentiate and makes us a Unique Reliable Source. Golcha Group reduces Carbon Footprint by using own "Solar Power" for Mines & Plants, Which generates 02 Mega Watt of Power.
Superior Processing Technology, Technical Competencies and on time Post sale services, provides immense value to our customers. We ensure meeting customer schedules and enhancing customer satisfaction every single time. Quality Consistency, Timely Dispatch & Customer service is always kept on priority for our customers across the Globe.
Our Capability to customize product and supply it at all possible higher volumes creates a difference. We do welcome custom projects which can be executed after NDA and mutual agreement as per company norms.